It's 12:55pm Sunday and I've had a fabulous weekend so far. Yesterday was L-A-Z-Y! We sat around and watched countless episodes of "Mythbusters" and I slept on and off (thanks to some medication I'm taking at the moment which makes me VERY tired!). Then last night I had dinner at
Montezumas
with 3 of my bestest friends, followed by dessert at
Pancake Manor
in the City with Wade, Ari, Craig (a collegue of Wade's) and Lis! I felt like a bad mother with my 1 year old awake at 10pm scoffing ice-cream, maple syrup & strawberries into her mouth and all over herself! But hey - it was a one off and she had slept a lot through the day also...
This afternoon I'm expecting to catch up on some
Kooky Tea Party
orders.
What have you been up to this weekend?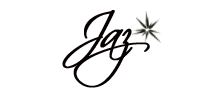 P.S. I bought Bon Jovi's new album "The Circle" and I'm really impressed! Loving it.