Wow. When I watched the news this afternoon and saw the people of Haiti and
what they're going through at the moment
, my heart just broke. Seeing those babies that are the same age as my baby...and what they're enduring and their families are enduring is just tragic beyond words. Apart from donating money, I feel somewhat helpless as to what I can do for them. I feel quite insignificant, but I can tell you that I do feel incredibly, incredibly blessed to have what I have, and live where I live.
Today here in Brisbane it was HOT. So HOT! I think the temp was around 36-38 degrees, but it's the humidity here that's the clincher. It's so humid. At one point today I did utter the words "I feel stickier than a Post-It note". Even after a nice cool shower I still felt hot. It was just one of those days...
There's been lots of preparation for my Kooky Tea Party market stall going on. I'm trying to give it a quirky, mad hatters tea party feel. It's my 1st time doing this (2nd if you count that market stall i did back in high school *cringe*), so I don't really know what I'm doing as such. I'm just gathering some inspiration from places like
Flickr
, coupled with some ideas of my own. I'll be sure to post pics of the stall once it's complete. You'll be the first to see it. It'll be a special sneak preview.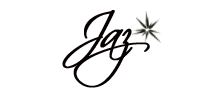 P.S. Did I mention that
Kooky Tea Party
now has its own
Flickr photostream
? It's very cool. I'll be uploading more and more pics there each day. =)