On Sunday, I sold my
Kooky Jewels
I at the
Chandler Markets
for the 1st time! And it was a great success!! People were showing a lot of interest...asking questions...browsing through stock...buying things! I had a ball!

I have to thank Wade, who I couldn't have done this without. He got me out of bed at 3am, helped pack and un-pack the car (twice), set up my stall, and helped during the day when the crazy wind was blowing my jewellery around everywhere! I swear didn't have that problem when I set the stall up to practice inside the house? He also helped with all the practical stuff, like when a stand wouldn't sit right or something, out came the packing tape. The only downside to his being there is that we probably spent half our takings on coffee, donuts, yummy deep fried potato spirals!...and numerous other pieces of other people's junk he collected while wandering around. But it was worth it - and if he agrees to help me every week - he can eat as many potato spirals and drink as much coffee as he likes. (Hear that darling? I just wrote that down for everyone in cyberspace to witness!).
While we were there, I was without my phone. You see - on Friday night
when I saw "Alice in Wonderland"
at the movies, I came home without my phone! I'm not sure what I did, but the last thing I remember is turning it on to silent mode, and now it's GONE! It's like I left it in
Underland
or something?
So after a weekend with no phone, yesterday I decided enough was enough and I went out and got an
iPhone
! Yes - it's true. Where have you been all my life little black
iPhone
? What a marvelous invention! So from now on you can't stop me. I'll be
tweeting
and status updating like a mad woman. Stay tuned.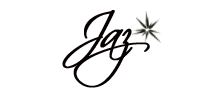 P.S. It won't be a little black iPhone for long - today I purchased
this sparkly pink case
for it!