It looks like I might be giving away a few art prints this afternoon on
my Facebook page
- I promised I would when I reached 400 likers and I'm currently at 399! :)
Last night I finished a new painting called
"Strawberry Butterfly Fairy"
. There's lots of little details added into this one - she has big pink butterfly wings, as well as butterflies flying around her, strawberries, a little ladybug in there somewhere, and vintage style flowers in her hair.
The
original is in my eBay store for $139
(or $129 for
Facebook fans
- just write a 'sold' comment
HERE
). There are also prints available:
Click here for the 8x10 print
or
Click here for the 12x16 (BIG!) print
I feel like I'm finally recovering from that headcold I had last week. It knocked me around for a while there. Today I'm going to be working on a couple of commissioned paintings and maybe even some more
minis
!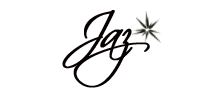 P.S. Don't forget my
"Starry Night Mermaid"
original painting is up for
auction HERE
! It finishes
27th of May at
8:13pm (AEST
).