Due to a late afternoon nap, which went for way longer than it should've, I am wide awake at 12:10am and so I thought I may as well blog about my latest painting.
I decided I need to do more Christmas themed paintings, because I love the lead up to Christmas and I also wanted more designs for cards. This latest creation is called "A Christmas Angel" and it has a festive angel with big green eyes, teal coloured hair (with a sprig of holly) and beautiful blue feathered wings. There are lots of little Christmas details in this one, including a candy cane, little swallow bird, baubles and stars.
I've had a few customers asking about Christmas cards, so I've made a few from this painting - both note card size and greeting cards size. They are currently available to buy on Etsy or through my Facebook page.
Miss 4 will be awake at her usual time in the morning so I should probably go and get some sleep.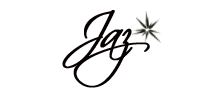 P.S. I didn't win the $100m lotto. I did however get 4 numbers out of 7, winning $21.40!