Hello Monday!
Our weekend was mostly filled up with catching up with friends and family. The weather is still HOT here in Brisbane Australia, so I would've been happy to sit at home in the air con all day, but I'm glad we got out and about. :) We went to
Wynnum
yesterday for lunch and the kids loved playing on the whale park.
On Saturday morning I finished and listed a new original painting
"Blessed Mermaid"
up for auction in my eBay store, starting at $1.

It's 15cm x 30cm on stretched canvas, so it can hang on the wall or sit on it's own on a desk or side table.
It looks like the week ahead will be filled with lots of painting with a couple of
commission requests
coming in this weekend. It's fun to do
custom paintings
now and then. When I'm painting I can have a million ideas running through my head, and I never really know where the piece is going to end up. Sometimes I can start painting a mermaid and it turns into a fairy. But with a custom piece, I am working with someone else to bring their ideas and dreams into being. It's really a team effort!
Even if you don't want to commission a painting for yourself, I would love to hear any ideas you might have for paintings. Feel free to message me anytime on
Instagram
or
my Facebook page
.
Here's to a great week!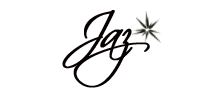 P.S. If you want occasional updates & secrets that I only share with my email list, sign up below: