I've just popped this little
6"x6" original painting
up in my shop:
A little fairy with blue-green eyes on a background of bright yellow daisies. She's looking at her dragonfly friend who's stopped by to visit! Right now there's still free worldwide shipping on everything in
my shop
, including
all original paintings
(which can save you up to $200 in shipping on some of the big ones!).
I'm also saying goodbye to my old 80s style kitchen tonight, because tomorrow we are ripping it out and putting in a new one! Woo hoo!
I look forward to posting updates on the new one!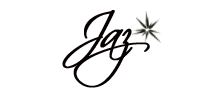 P.S. Don't forget to sign up to my newsletter below: