I've finished the new Alice painting!
It's funny how I started out painting something completely different, and then I hit a wall with it.
The painting was going nowhere and I was getting frustrated with it, so I put it aside and started working on something else. When I would glance at it though, I kept feeling that I wanted to use a pastel colour palette for it.
Once I picked the brush up and started working on the girl, I kept thinking of her as Alice! I've done a few
Alice paintings
before, so it just knew this is where this painting was suppose to go. So I added in quite a few "Wonderland" inspired details and voila!
The original is currently available (at the time of writing this post!)
HERE
.
There are also beautiful paper prints available in 2 sizes
HERE.
Today I'm continuing some
commissioned work
and hopefully starting on a new painting as well!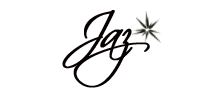 P.S. To go in the draw to *WIN* an art print, sign up to my monthly newsletter below: