Remember this painting I was working on a few weeks ago? Well I've decided to turn it into an "Alice in Wonderland" piece. So far it's turning out nicely.
I'll be working more on this one tonight.

School goes back tomorrow and Baby A starts daycare! Can you believe it? I'm a ball of nerves and excitement over it. It means more painting in solitude, but also means that both of my babies are going to be away from me! Waaaahhh! I think he'll love it though - it will do him good to play with kids his own age a couple of days a week.
Hubby has started making dinner a couple of nights a week which I'm loving. Right now he's making Mexican Lime & Herb Rice with Chicken and Chorizo! I hope you've all had a lovely weekend and don't forget to bid on the
"Fairy Wishes" painting
that's up for auction. It's at $10 at the moment - bargain!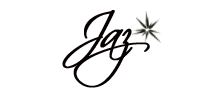 P.S. To go in the draw to *WIN* an art print, sign up to my monthly newsletter below: