As you know we are currently selling our house and looking for a new place to buy. That's how we came across
"Castle Rumble" on realestate.com.au
. It's nowhere near where we are looking to live, and it's probably completely out of our price range, but we had nothing better to do on Saturday so we decided to go check it out. I'm so glad we did! It was magical.
Eccentric for sure. But I really admire the way some people refuse to live inside the parameters of what's socially acceptable, for the sake of bringing more magic into the World. I do hope that whoever buys it keeps it as it is and doesn't demolish it for redevelopment.
Speaking of gothic elegance...I've been drawn to sugar skulls lately and I was sipping out of my new favourite travel mug when I decided I should paint a girl with sugar skulls around her.
Sugar skulls are historically used to celebrate Mexico's "Day of the Dead" (Dia de los Muertos) in November each year. They believe that on Halloween Eve the gates of heaven are unlocked and the spirits of their loved ones return to them once more.
I find this concept fascinating and I love the idea that sugar skulls are colourful and bright, and while they symbolise death, they also symbolise the celebration of life.
Just starting to paint in some details...
I wanted the painting to have a Mexican 'folk art' feel to it, so I knew I wanted to use lots of bright colours and little details like flowers, diamonds, pearls, hearts etc. I made the girl look like she had her face painted like a sugar skull rather than actually just having a skull head. I wanted her to look like she was just a normal girl who was decorated as a "Sugar Skull Princess" for the day!
Work in progress...
The painting is now finished and up in my shop
HERE.
There are also two print sizes available
HERE.
I'm off to bath two babies and make some dinner now. We're having gourmet nachos for dinner (how appropriate!). By gourmet I mean, you know, added taco mince, sour cream...the works. Hope you enjoy the new art! Adios amigos!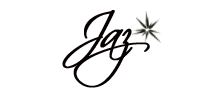 P.S. To go in the draw to *WIN* an art print of your choice, sign up to my monthly newsletter below: