The original
is 12" x 24" on stretched canvas (ready to hang on the wall). You can find it
HERE
(if it's still available).
There are also glossy paper prints available in A4 or A3 size
HERE
.
I had fun adding in lots of little details to this one. Little flowers, dots, mushrooms, butterflies...and of course "Absolem" - the blue, hookah smoking, caterpillar with a human like face!
Now that that is finished, I'm working on a couple of
commissioned paintings
with Christmas deadlines.
Unfortunately I have come down with some sort of head cold - which is making it hard to work for any period of time. I constantly feel like I need to lie down. I'm trying to listen to my body most of the time and rest up where I can, but for the work part - tea and panadol are getting me through. Also - my family have helped me out a lot which I am so so grateful for!
I hope you're having a nice week!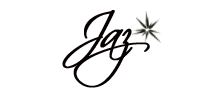 P.S. In case you missed it: all of my mailing list have been sent a FREE colouring page from
my new colouring book
. If you want to get your hands on one, simply enter your name and email here: